September Events & Specials
---
Smitty's Study Pub September Specials
Congratulations to ALL our contestants on winning Brewers Ticket Giveaway for this season!
Don't be disappointed if you didn't win; Badger Football Ticket Giveaways are coming...
Your chance to win two tickets!
You can be our first winner for the Badger's first football game on Saturday, September 7 against Central Michigan Football at Camp Randall Stadium. Follow us on social media and enter to win.
Follow us on social media and enter to win. Facebook and on Instagram
Are you Ready for Some Football?
Visit Smitty's for Badger Football Home Games as well as watching college and NFL games on our 6 HDTV's
Open at 2:00 p.m. on Home Football Game Days
Open Daily: 4:30 p.m.–11:00 p.m. Serving food until 10:00 p.m.
Happy Hour: 4:30 p.m.–6:30 p.m. AND 9:00 p.m.–11:00 p.m.
Book a social event 608-441-7159 or
---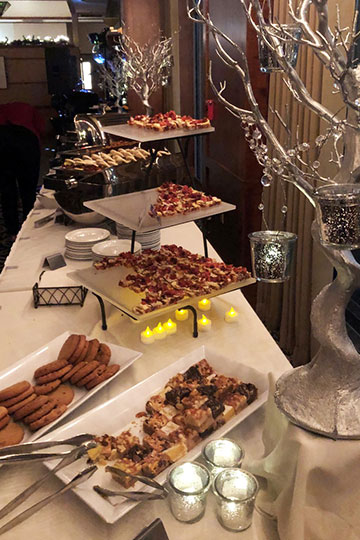 Ask about our Holiday Special Package at the Fluno Center
It's never too early to think about how you're going to celebrate the holidays, both personally and professionally. At the Fluno Center, we make it very simple...one phone call does it all!
Reach out to David Whedon at 608-441-7148 or email us at to get first choice of prime dates and learn more about our holiday special, menu and much more.
AND if you book before September 30th, you'll not only get first choice of prime dates, but you'll receive a special offer on your festivities. All you have to do is call David and ask.
---
Did You Know?
Parents and family of current, past, and prospective UW students can now stay at and enjoy the Fluno Center too! Spread the word!
Contact our Front Desk at 608-441-7117 for more information and to make a reservation
---